Monroe Street Market Hosts An Art and Fashion Festival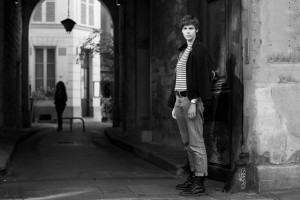 Calling all artists and fashionistas in Brookland! Monroe Street Market is bringing you a festival of the arts, mixing art, photography and fashion at their Art In The Mix Festival on Saturday, October 26.
Look forward to fun art-themed festivities, delicious food trucks, and live music from Deadmen, fronted by local singer-songwriter Justin Jones and DJ Neekola. While moving to the beat, get your fingers dirty at Art Jamz, a stage where attendees can create their own fashionable art. Once you've made your mark, check out the pedestrian promenade featuring open-garage door studios of 27 artists and their works. Children will have as much fun as you crafting with local balloon artists and face painters. While their face is getting painted, stop by the indoor/outdoor Beer Garden and enjoy a pint of local craft beer staged by Meridian Pint and Washington city Paper.
Headlining the festival will be the iconic photographer, The Sartorialist, Scott Schuman, who has been featured in GQ, Vogue Italia, Vogue Paris and Interview. He will host a Q&A session about his street-style fashion photography for festival attendees to pick away at. Fans be sure and bring any books or photographs you would like signed. The Sartorialist will conclude his segment with a book signing featuring his book, Closer.
A home for artists, Monroe Street Market features 15,000 square feet of artist studio space for artists to live, work and play all in one space. Monroe Street Market offers apartment residences available in spacious studio, one- and two-bedrooms in Brookland Works, as well as 50,00 square feet of retail and restaurant space.
Mark your calendars and grab your business cards for this must attend art and fashion event in the new heart of Brookland.
The Monroe Street Market Art In The Mix festival is located at 716 Monroe Street NE, above the Brookland-CUA Metro. To reserve a book for the signing, please rsvp tomonroe@brandlinkdcrsvp.com. To schedule a tour of the residences of Monroe Street Market, please call 866.339.1487.