An Artistic Escape: Brookland Works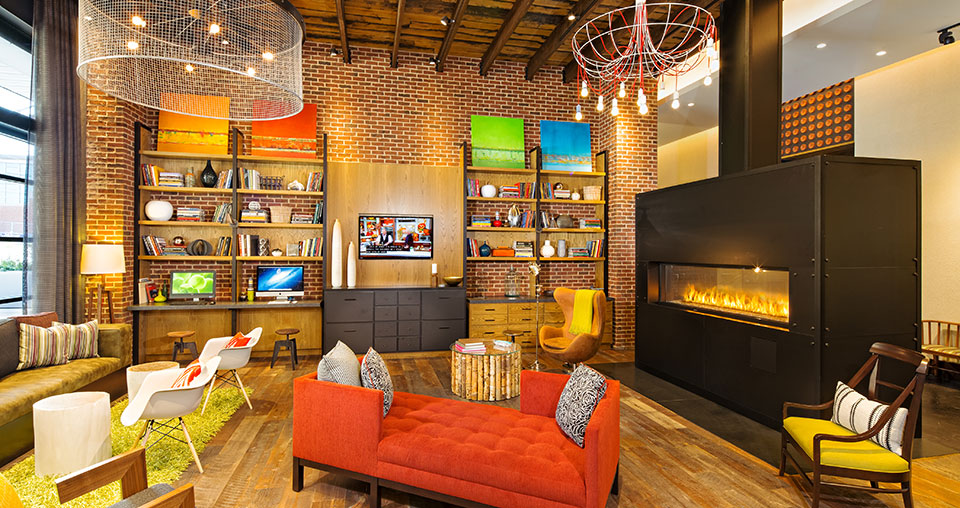 Monroe Street Market is one of the newest mixed living use spaces in the District. Perfect for the person who wants their home to be a symbol of self-expression, the community offers 99 unique floor plans including one, two and three bedroom layouts as well as studio style apartments. Residents will have the option to choose between several finishes for their granite countertops and cabinets, floors come in hardwood or stained concrete for dramatic effect, and kitchen areas come equipped with movable islands for expanded prep and storage while living areas offer tech-friendly custom built in desks. The oversized windows give way to inspiring sun filled spaces that can be extended by your choice of a terrace, patio or balcony.
Monroe Street Market isn't just about style – the property is at the forefront of sustainable living! Each unit boasts fully digital, web-programmable Pepco Energy Wise thermostats, water saving Moen fixtures and GE energy star appliances. Even more, the community itself is energy tight built and incorporates local materials. The designer lighting is low-energy and the property runs a recycling and green cleaning program.
Located in the community space is a 24 hours fitness center that includes a yoga studio, cardio theaters weights and an express gym. Residents also have access to several designated event spaces for community and private parties. The lounge and billiards rooms are perfect for unwinding or entertaining. The neighborhood is also home to The Arts Walk, a pedestrian and pet friendly promenade lined with artist studios. Passersby can get a look as the resident artists create their latest masterpieces or stroll through the weekend farmers and arts markets. The Edgewood art building, one of the property's many gems is a 3,000 square foot multi-purpose arts space for large projects and exhibitions.
With its sustainable yet luxurious design, dedication to arts cultivation and metro accessibility, Monroe Street Market is the perfect place to call home!