BloomBars – Spirits for the Soul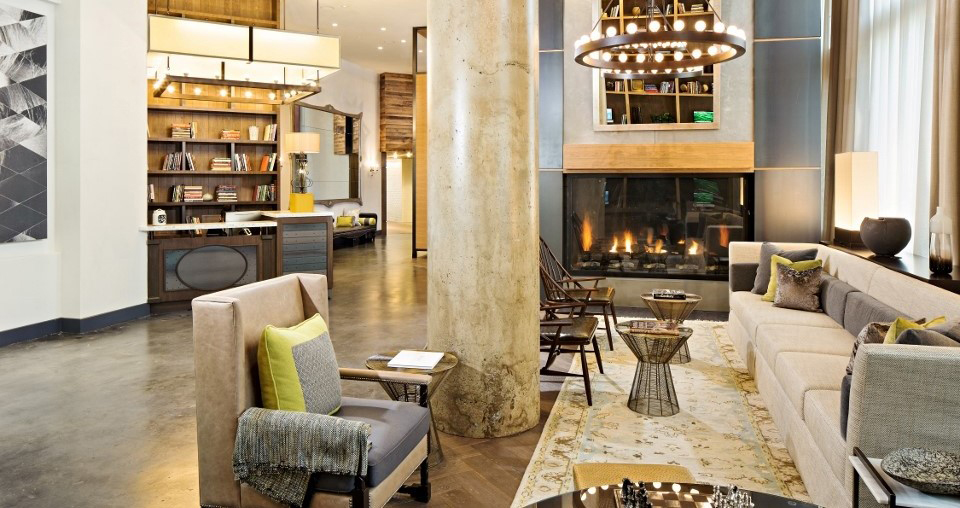 Thanks to an extensive metro rail system and a 5 mile wide radius, the District of Columbia is an extremely accessible city. Your Monroe Street Market home is just a hop skip and a jump away from tons of exciting shops, eateries and attractions, one of which can be found in the Columbia Heights neighborhood – a unique concept known as BloomBars. Instead of spirits you might find in a traditional watering hole, BloomBar specializes in spirits for the soul.
Image: Guilt Free Pleasure
It's almost impossible to miss, situated on 13th Street covered in purple paint and a Joel Bergner mural. The establishment opened its doors in 2008 as a haven for creatives. The mission is to inspire the D.C. community through artists, simultaneously nurturing the artists through their service to the community. The organization is run completely by volunteers and in 2012 garnered the city paper's title of "Best Arts and Culture Nonprofit".
BloomBars offers a range of activities for children and adults, from indie film screenings and writers' circles to open mic nights, dance and music classes. BloomBars is also home to a small gallery space on its second floor for artists to display their work; this space along with the lower level doubles as private rental space.
As the folks at BloomBars say, "You Bloom, We Bloom". Don't miss this D.C. gem filled with art and inspiration for all.
Upcoming Events:
The Garden Open Mic – Mondays @ 8:30 p.m.
Silent Meditation – Wednesdays @7 p.m.
BloomScreen & Washington D.C. Portuguese Meet Up Presents: Found Memories "A young photographer arrives in an impoverished rural community in northern Brazil, where the elder residents grow to trust her with their personal recollections." on 11/12/13 at 7 p.m.