Everything You Need is at Monroe Street Market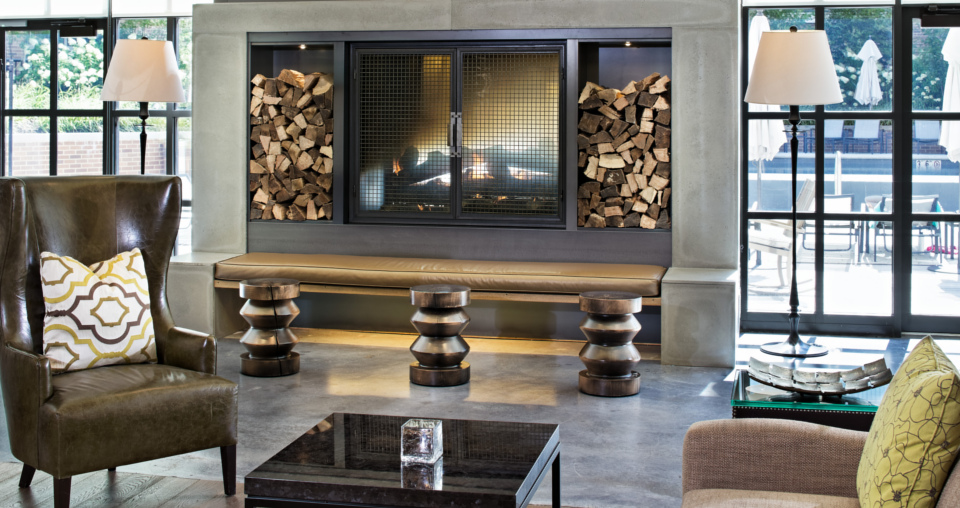 Searching for a new home? Why stress? Look no further than Monroe Street Market. It's the perfect location with all of the amenities you have ever dreamed of.  Take your pick from three different building concepts and an exciting list of customizable unit features!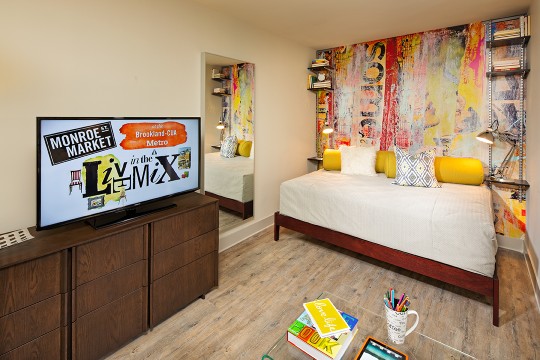 Brookland Works
Artist lofts with concrete floors and exposed ceilings.
Portland Flats
A one of a kind flatiron building that is both sexy and sophisticated.
Cornerstone
Elegant warehouse inspired units.
Each concept with its own flare there are some features that remain consistent throughout.
A snapshot of your new home:
As you cross the threshold you are greeted by warm rays of sun bursting through oversized windows. Making your way to the kitchen granite countertops, stainless steel appliances and hardwood cabinets awaken your deepest culinary desires. The bedroom is a perfect size with more than ample closet space. The bathroom is modern; the soft gray linen texture tile floors add a dash of fun.
Looking around the space you will notice energy saving industrial pendant lights.  Living green is important at Monroe Street Market. All appliances are ENERGY STAR, designed to reduce the carbon footprint and your utility bills. Every unit comes with a fully digital web programmable PEPCO Energy Wise thermostat. There is also a recycling and green cleaning program in effect throughout the buildings; buildings which were also designed using energy tight construction and incorporated local materials.
Exciting Optional Features:
Granite counter tops in Wave Sand, Giallo Vermont or Kashmir White
Cabinets available in shaker style or flat panel with brushed nickel hardware
Stained concrete floors
Expanded outdoor living spaces with terraces, balconies and patios
Moveable kitchen islands with expanded prep spaces and extra storage
Expanded ceiling heights
Tech friendly custom built in desks
Direct entry homes with private entrances
And, that's not all the community has to offer. Interested? Stop by today and see everything Monroe Street Market has in store!
Claudia M. Watts has a B.B.A. with a concentration in Marketing and is currently the owner/writer for Clan Eclectic as well as the Director of Innovation and Internal Operations for The Looking Glass, LLC. She's a writer, serial thrifter, arts enthusiast, lover of new ideas, open minds, thought-provoking conversation, and her own life.