Explore the Arts Near Monroe Street Market
The Brookland neighborhood is well on its way to becoming one of the city's most desired zip codes for the young, fun and hip. At its center, Monroe Street Market apartments are breathing life into the burgeoning artist community. Along with its luxuriously chic living units, Monroe Street Market is also home to the Arts Walk, a promenade that consists of 27 studios for working artists.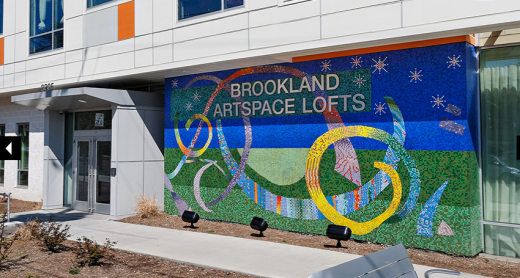 Charles Bergen Studios, LLC
Charles Bergen is a sculptor and creator of custom furniture. His furnishings are made of locally sourced new and reclaimed wood.  With over twenty years of experience, Bergen uses deliberate drawings, collages and models for inspiration. His affinity to aquatic animals can be seen in his sculpted works; he also specializes in human figures. The studio opened earlier this year and will add art classes to its offerings in the fall of 2014.
Analog
D.C.'s latest vintage destination has already garnered a ton of favorable press. Featured on both local and national sites like the brooklandbridge.com and the popular Refinery29.com, Analog is a joint venture between Beltway Vintage and Craftgasm. The store functions as the great unifier of vintage fashions, accessories and housewares, and reimagined paper goods with historical twists. Originally found at street markets and pop up events, both owners are excited to have a permanent location for their findings and creations.  Look forward to events and parties at the new site!
Dance Place
The Dance Place was founded in 1978 as way to enhance a community of artists, audiences and students. Every weekend patrons can enjoy performances in modern, African, tap and hip hop dance styles as well as performance art pieces and spoken word.  The Dance place also offers on and off site workshops for children and classes throughout the week for adults. The drop in fee for classes is only $10 on weekdays and $15 for weekends. Be sure to check out their website for the class schedule!