Behind The Scenes at Cornerstone [VIDEO]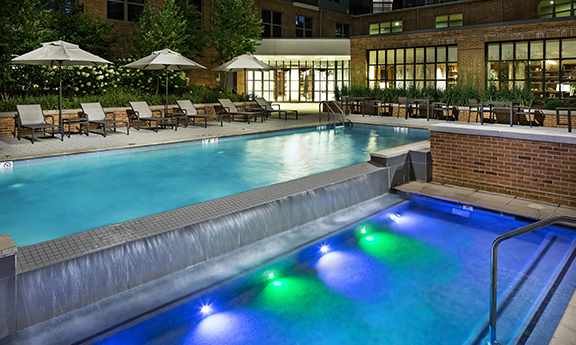 While the artsy chic prefer the eclectic vibe of Brookland Works and the urban professionals lean towards the boutique apartments of Portland Flats, if you want to truly be in the center of it all, Cornerstone might just be for you.
Considered to be the "cool, yet comfortable" community in the Monroe Street Market trilogy, Cornerstone is the perfect place for new and native Washingtonians alike to call home.
If you're not familiar with the epic trio of Brookland Works, Portland Flats, and Cornerstone, never fear! It's never too late to stop by and stroll through the Saturday Farmers Market, enjoy some sculpture and 2-D work on the Arts Walk, or take a tour of any building to find the one that suits you best.
Want a behind-the-scenes look inside Cornerstone? Check out the walkthrough below!
Monroe Street Market has truly revolutionized the Brookland neighborhood of Washington, DC, and with it has come a transformation of the local community with new restaurants, boutiques, and craft beer bars popping up seemingly every day. Plus, the benefits don't stop outside the property.
Inside each Monroe Street Market building lies a dizzying array of features and amenities —like the pool, concierge service, Fitness Center, ground level retail like Barnes & Noble, etc.)—along with 24-hour security, stainless steel ENERGY STAR® appliances, granite countertops, plenty of floor plans, custom bathrooms, bike storage, and more! These pet-friendly apartments in Washington, DC epitomize the concept of "living up".
It's pretty clear that there's a lot to love about Cornerstone, Monroe Street Market, Brookland, and DC itself. Contact us at 866-339-1487 to schedule your walk-through today!