What's Happening for New Year's Eve 2015 in Washington, DC?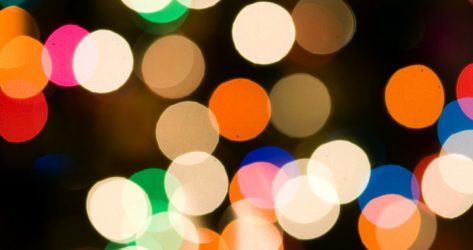 We know, we know. You've barely recovered from your turkey hangover, the Black Friday nightmares are only just starting to subside, and you haven't even finished your Christmas shopping yet!
While there's still plenty of "holiday" left, it's never too early to start thinking about where you're going to be to ring in 2015 around Washington, DC. There's a ton of events happening for New Year's Eve in Washington, DC, so the hardest part will most likely be committing to just one!
Still, there's no need to get overwhelmed with options. As local experts, we've done the work for you. From family-friendly to wild n' crazy, here's what's happening for New Year's Eve 2015 in Washington, DC and the surrounding areas.
Calm & Casual
About DC has compiled the comprehensive list of restaurants offering NYE specials across the District. If you're looking for a pleasant evening with friends or date, check out these amazing eateries with sublime specials, good for one night only.
Black Tie Elegance
If you're looking to break out that cummerbund and diamonds, then it's the Kennedy Center you'll want for New Year's Eve 2015. This year, the main event will be the Grammy Award-winning band Ozomatli playing with members of the National Symphony Orchestra, starting at 8:30 PM. Tickets are available online, and we recommend leaving the little ones at home for this posh event.
Kid-Friendly
For a night of music, fun, and spirit-free drinks, check out one of the First Night events happening around the Washington, DC area. These family-friendly events take place in Annapolis, Vienna, Alexandria (featuring fireworks over the Potomac at midnight) and more!
For those hanging around Northern Virginia, Watch Night in Falls Church also offers activities for the whole family with plenty of entertainment and a colossal countdown to 2015. If you're coming in from D.C. or the surrounding area, they're even offering a shuttle service for easy arrival.
Late Night Jams
Want to dance into 2015? Then you'll want to take advantage of DC's nightclub scene to get your groove on. There are tons of exclusive parties taking place around the District, so finding one that suits your taste and budget shouldn't be a problem. Just remember to slip a pair of sensible flats in your bag for the after party!
Of course, with a resident lounge for hosting and guest suites for visiting friends, we wouldn't blame you if you decided to host your own NYE bash this year. Just be sure to invite your Monroe Street Market neighbors to join in the fun! And remember – wherever you decide to celebrate the dawning of 2015, remember to check out the Metro holiday schedule, give Uber a call, or ring up one of Washington's taxi services to get home safely. Happy New Year!
Featured Image: Flickr