Read and Relax This Winter at Monroe Street Market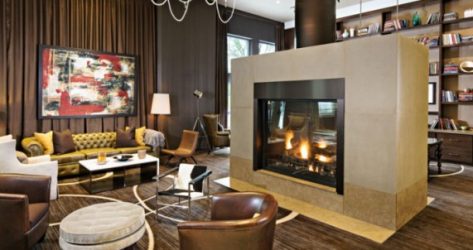 It's cold, wet, and grey this time of year in Washington DC. The kind of weather that makes you want to cancel everything, get under your warmest blanket, and cozy up to a great book that you can get lost in. Now you can do just that because we have your literary needs covered with suggestions for some great books to read this winter and the best places to read and relax this winter around Monroe Street Market.
All The Light We Cannot See by Anthony Doerr
Acclaimed writer Anthony Doerr returns with another National Book Award Finalist full of exquisite details set against the backdrop of occupied France during WWII. Criss-crossing through time, All The Light We Cannot See tells the story of adventurous blind French girl Marie and orphaned German boy prodigy. It as at once a harrowing story of survival and a life-affirming page turner that will grip you until the end.
Where you should read it: In a comfy armchair next to a warm fire in our community lounge.
Traveling to Infinity: My Life with Stephen Hawking by Jane Hawking
We all know that the original books are always better than the movies they are based on. That means great things for Traveling to Infinity, which inspired the multi-Oscar nominated Theory of Everything. About love, optimism, and change, Jane Hawking's book details her marriage to legendary physicist Stephen Hawking during his rise to prominence and battle with motor neuron disease.
Where you should read it: Download it in seconds using our high speed wi-fi it on your e-reader in our e-cafe and take it anywhere!
Yes Please by Amy Poehler
For lovers of Tina Fey's Bossypants, her SNL counterpart and Parks and Recreation star Amy Poehler has arrived with her own warm and funny memoir. Treat yourself with stories from Amy's childhood, comedy career, and more that will keep you warm this winter because you'll be laughing so hard.
Where you should read it: Make your workout go quicker in our 24-hour fitness center and put it on top of our modern treadmills while you walk or jog those calories away.
With cozy reading nooks, warm fireplaces, and it's own e-cafe, your home at Monroe Street Market is the perfect place to curl up with one of the year's best books this winter!