Celebrate Saturday in Brookland near Monroe Street Market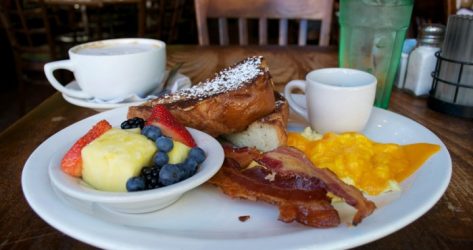 We all know that Saturday's are the best. The workweek is a distant memory, and the next one isn't even on your radar yet. It's time to get out, explore, and celebrate all the glory that is Saturday. When you live at Monroe Street Market, you can do just this because Brookland is a perfect Saturday playground. To help you out, we have profiled just a few of the great ways you can celebrate Saturday in Brookland near Monroe Street Market.
Get Seasonal at Historic Brookland Farmers Market:
Believe it or not, winter is finally winding down. The weather will start to get warmer and on the first Saturday of May the Historic Brookland Farmers Market will re-open after it's winter hibernation. Full of fresh, local, and (most importantly) delicious seasonal food, there can be no better way to celebrate the return of spring than browsing the market stalls and sampling the first harvest of the year.
The Details: The market runs every Saturday from May 2nd onwards from 7 a.m. to 1 p.m. on The Arts Walk at 716 Monroe St. NE.
Get Active at Excel Pilates:
Want to try something new, find your inner yogi, or just feel a bit better about yourself after binging on Netflix all weekend? Excel Pilates is the studio to go to if you're looking to break a little sweat on your Saturday. Not only are they one of Washington D.C.'s most reputable Pilates studios operating in the heart of Brookland for over 15 years, they offer Yoga classes as well. No matter if you are a complete beginner, expert (they offer teacher training if you are), or somewhere in-between, Excel Pilates has a class for every level.
The Details: Excel Pilates is located at 3407 8th St. NE, and you can book classes online.
Get Your Brunch On at Busboys and Poets:
If you're hungry after your workout, or just looking to cap off a lazy morning with a great brunch, Brookland is the place to be. There are tons of great spots to fill that brunch shaped hole in your stomach on Saturday in Brookland. One of our all-time favorites is Busboys and Poets. A "community gathering space" since 2005, Busboys and Poets has your classics, french toasts, eggs benedict, omelettes of all shapes and sizes, as well as some unique dishes like Mekhleme, an Iraqi corned beef hash, for those adventurous eaters out there.
The Details: Busboys and Poets is located at 625 Monroe St. NE. Check out their brunch menu!
No matter what your perfect Saturday is to you, there is something for you when you live at Monroe Street Market. In the heart of Brookland and just steps from easy transit links to the rest of Washington D.C., Monroe Street Market is the perfect base for all your Saturday celebrations.
Image Source: Busboys and Poets