Arts Walk Kick-Off Weekend: Success!
Imagine this: a sunny day, a cool spring breeze, and a locally brewed ice coffee in your hand. As you peer through sunglasses, a happily juxtaposed mix of DC artists, children dressed in balloon hats and leashed pups mingle between merchant tents, art studios and nearby storefronts. As you wander into the nearest art studio, wafting with the smell of fresh leather, friendly neighbors introduce themselves and the studio artist shares stories about her latest designs. Sounds like a great way to spend your weekend, right?
This imaginative scene was a true reality at the Arts Walk of Monroe Street Market this past weekend. A series of events kicked off the start to a great spring and summer season in the Brookland neighborhood. The weekend began with a Third Thursday on the 16th and continued through the next three days with Art on 8th performances hosted by Dance Place, and the first Farmer's Market of 2015. What a busy, and successful four days!
Additionally, Bike Rack and Filter Coffeehouse & Espresso Bar opened their Monroe Street Market location, handling their continuous line with ease and smiles. Your favorite local stands were also present, including artisan breads, made-to-order crepes, local coffee and cheeses, and delicious root beer.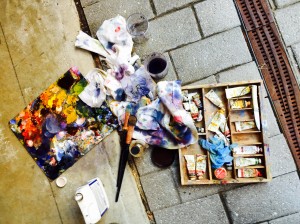 If you did not know it already, The Monroe Street Market Arts Walk is the place to be on sunny spring weekends in Brookland. Do you believe us? Come see for yourself next weekend! Additional local produce stands will be present and art studios will continue to be open for viewing. We cannot wait to see you on the Arts Walk!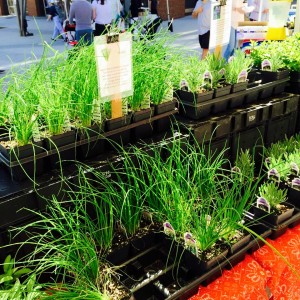 Quick Glance Summary of Events:
Art on 8th Performances
6:00 PM
Every Thursday: on the Arts Walk
Every Friday: on Cornerstone Plaza
Click here for performance schedule: http://www.danceplace.org/performances/
Historic Brookland Farmer's Market
9:00AM – 1:00PM
Every Saturday: on the Arts Walk
Click here for more information: https://m.facebook.com/FarmersMarketontheArtsWalk