Unique Workout Ideas near Monroe Street Market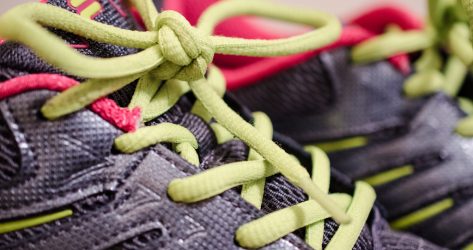 For many of us, longer days and warmer weather mean coming out of hibernation and feeling energized, which makes this the perfect time to try a new workout. But MSMs like you are creative and fun-loving; the same old daily workout probably isn't going to inspire you on your fitness journey. Instead, harness that natural spring-time motivation and focus your energy on a new challenge. Here are some unique workouts near Monroe Street Market that you can try!
Try a Unique Fitness Class
Group fitness may be the best option for you if you love feeling like part of a team or if you have trouble staying motivated before and during your workout. And you'll never be bored during one of these classes:
"Functional Fitness"
Do you look out at the world and see a jungle gym ready to be climbed, swung on or jumped off of? For people who really want to see the practical results of all their hard work, a parkour or crossfit class is perfect. Head to Primal Fitness (219 M St. NW) to try it out.
Shake it Off
One of our favorite fitness facilities in the area is Dance Place (3225 8th St. NE). You don't need to pump iron to get in shape, but people often forget about dance as workout option. Just a five minute walk from MSM, this amazing studio offers classes for both adults and kids in salsa, african dance, modern, hip hop and more.
Spin it
Cycle classes aren't exactly a new fitness trend, but Wired Cycling (2028 4th St. NE) boasts unique offerings that you won't find at just any cycle studio. From classes featuring a specific kind of music like R&B and Hip Hop to extreme full-body cycle workouts and "Party 'til You Drop Cycle," which features club lighting and music.
When You'd Rather Do Your Own Thing
If you're more a self-led workout kind of person, take advantage of the incredible resources and facilities right here at MSM. With our 24-hour fitness centers, yoga studios, cardio theaters, the express gym and the outdoor pool, you have everything you need to structure a personalized workout. Not sure where to start? Try a unique fitness app like Zombies, Run! or Pocket Yoga for some extra inspiration. We're also conveniently located next to the Metropolitan Branch Bike Trail, so hop on your bike from time-to-time and take in the cityscape as you burn calories.
Monroe Street Market is a unique and fitness-focused community; contact us for more information on becoming a part of it.