Great Dessert Spots Near Monroe Street Market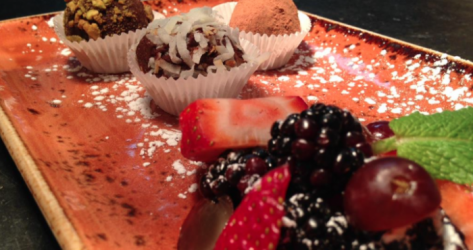 Dessert rules. It's a fact. From a simple scoop of ice cream to lavish cakes and homemade pies, there is a dessert out there for everybody. One of the benefits of living at Monroe Street Market is that we're surrounded by tons of places to indulge your sweet tooth. Whether you are looking for a delectable date location or just want to treat yo' self, here are our favorite dessert spots near Monroe Street Market:
The Bakers' Lounge
Located just a couple minutes walking from Monroe Street Market, The Bakers' Lounge specializes in baking cakes, tarts, pies, and a variety of other desserts from scratch. Using recipes from her grandmother's English bakery, creative director Catherine Cotay focuses on using the highest quality wholesome ingredients to bake unforgettable pastries. You can just pop in for a slice of cake or call ahead to have them prepare something special for any occasion.
Brookland's Finest Bar & Kitchen
Known as one of the best neighborhood restaurants in Brookland, Brookland's Finest does more than delicious cocktails and seasonal entrees. The desserts here are also to die for. You can choose between beignets that will make you feel like you're in New Orleans, cannolis based off a traditional Italian grandmother's recipe, and homemade pies and cakes, amongst many others. If you come with a crowd or just want to have cake for dinner (we won't tell!), Brookland's Finest has pies and cakes that can feed up to 20 people at a time too.
Rita's Italian Ice
A quintessential East Coast classic, Rita's Italian Ice on Rhode Island Avenue serves up their famous Italian Ices along with Gelati, Frozen Custard, Milkshakes, and more. Rita's is a perfect spot to cool off on those long hot summer days that are quickly approaching. There are so many flavors to choose from as well, you could have something new for every day of the summer. Plus, if you have a birthday coming up, make sure to sign up on the Rita's website to get your free birthday treat!
From European-inspired hand-crafted cakes to New Orleans beignets to a classic cup of frozen custard, we're truly lucky to be surrounded by so many great dessert spots near Monroe Street Market. If you want to find out more about Monroe Street Market and our vibrant Brookland community, contact us today. And most importantly, enjoy your dessert!
Image Source: Brookland's Finest Twitter