Happening Thursday Night Near Monroe Street Market: September Third Thursday + Beer Garden on the Arts Walk!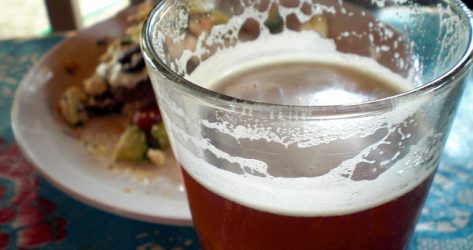 No plans for this Thursday night? Usher in the weekend a little early by attending September Third Thursday + Beer Garden right here at Monroe Street Market. Kicking off at 6 p.m., this three-hour-long outdoor event is the perfect time to browse the 27 artists studios that line the Arts Walk. Pop in to each studio to peruse handcrafted leather goods, letterpress cards, photography prints, and other artforms, and be sure to give a warm welcome to our newest artists: Rachel Pfeffer (jewelry design), Center for Byzantine Arts (fine art), and Brian Dailey (fine arts, photography, and video).
Afterward, head to the beer garden to refuel with a craft beer from Brookland Pint, while you take in a live performance by jazz artist Freddie Dun and alternative rock band Burn the Ballroom! The musicians take the stage at 6 p.m. and 7:30 p.m., respectively.
September Third Thursday + Beer Garden on the Arts Walk
6-9 p.m. Thursday, Sept. 17
Arts Walk at Monroe Street Market
www.facebook.com/events/1675118512725425