Mark Your Calendars, Monroe Street Market: Pope Francis Is Coming to DC on Sept. 22!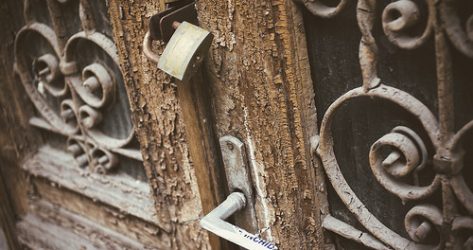 You're likely already aware that Pope Francis is coming to DC on Tuesday, Sept. 22, but with all the media coverage on the event, it can be difficult to keep up with the latest news. To help clear things up, we've listed five key facts about Pope Francis's first-ever visit to the U.S.!
1) Pope Francis will arrive in DC on Tuesday, Sept 22, landing at the Joint Base Andrews military facility. His arrival will mark Pope Francis's first visit to the U.S.
2) Bright and early the next day, Sept. 23, Pope Francis will meet with President Barack Obama at the White House. The pope's visit with the president will be followed by a Papal Parade along 15th Street at 11 a.m.
3) A midday prayer with U.S. Bishops is scheduled for noon on Sept. 23 at St. Matthew's Cathedral, followed by a Junipero Serra Canonization Mass at the Basilica of the National Shrine of the Immaculate Conception at 4:15 p.m. The last pope to visit the Basilica was Pope Benedict XVI in 2008.
4) On Sept. 24, Pope Francis will depart DC for New York City, spending close to two days in the Big Apple before arriving in Philadelphia during the early morning hours of Monday, Sept. 26. Hundreds of thousands of visitors are expected to flood the streets of Philly's Benjamin Franklin Parkway as Pope Francis leads the closing mass for the World Meeting of Families 2015.
5) Pope Francis will head home to Rome on Tuesday, Sept. 27.
Want to know more about the papal visit,, Monroe Street Market? Check out the links below!
Basilica to Welcome Pope Francis this September for First-Ever Canonization on American Soil [Basilica of the National Shrine of the Immaculate Conception]
Pope Francis Visit 2015 [Catholic to the Max]
18 Things to Know About the Pope's Visit to DC [DC Cool]