Chill Out WIth Cappuccinos and Pastries at Filter Coffeehouse & Espresso Bar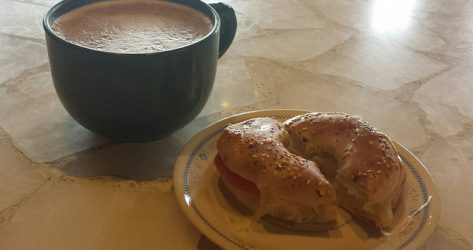 Since it opened its doors 6 years ago, Filter Coffeehouse & Espresso Bar has provided high quality coffee to each one of its guests. This cozy café is a great local hangout for people of all ages who want to spend some time with loved ones or just want to relax.
Filter Coffeehouse also prides itself in offering more to their guests than just fine quality coffee. It also
caters to many guests who travel from various parts of Washington, D.C. in order to enjoy a friendly and welcoming atmosphere, speedy service, and tasty coffee and pastries. This locally and privately owned business is also very knowledgeable about their coffee.
Outside of their renowned coffees, Filter Coffeehouse offers guests a lengthy list of other beverages, such as cappuccinos, latte, macchiatos, and teas.
Whether you come for their caffeinated beverages or delicately designed croissants, muffins, or scones, Filter Coffeehouse & Espresso Bar will certainly hit the spot.
Filter Coffeehouse Brookland
716 Monroe Street Northeast
Washington, DC 20017
(202) 526-1810