Embrace Your Inner Artist at Busboys and Poets, A Cafe Near Monroe Street Market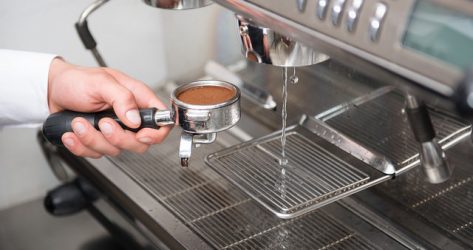 What do you get when you cross a restaurant with an artist's hangout? Probably something like Busboys and Poets, a unique DC-area eatery and art house.
First of all, regulars suggest you stop in for a quick bite to eat next time you're in the neighborhood. For a quick lunchtime meal, go for the spinach and wheatberry salad with blackberries and almonds. Or, if you're looking for a late afternoon pick-me-up try a vanilla latte with a slice of cranberry bread or a corn muffin. Once you've finished eating, take some time to wander through the rest of the facility. You'll find an attached bookstore stocked with plenty of bestsellers, classics, and travel guides. There's also gallery space, which is home to a rotating selection of work by local artists. If you time your visit right you can even enjoy a live musical or spoken word performance, so be sure to check the online calendar before you head down.
Busboys and Poets
625 Monroe Street Northeast
Washington, DC 20017
(202) 636-7230
www.busboysandpoets.com/about/brookland
www.yelp.com/biz/busboys-and-poets-washington-5?osq=Busboy%27s+an