Looking for Quick, Healthy Food Near Monroe Street Market? Hälsa Has It!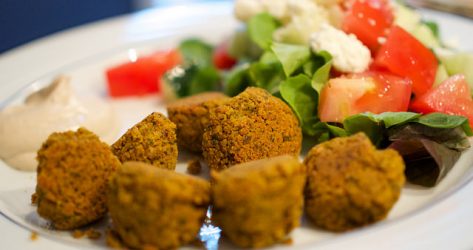 Fast-food has a reputation for being greasy, fried, and generally unhealthy, but if you pay a visit to Hälsa, you just might see another side to fast food. This DC restaurant is named after the Swedish word for "health", and it's certainly a healthy choice for lunch on the go near Monroe Street Market.
What does this mean for you? It means that you'll choose your meal from a menu filled with options like blue corn falafel, roasted chicken breast and pan-seared salmon, all served with side dishes like stuffed avocado, roasted brussels sprouts and braised red cabbage. The most popular option is to put together your own market plate combination, which allows you to mix and match proteins and side dishes as you like. You can expect your order quickly, too, so it's easy to pick up something healthy even when you're in a rush.
Hälsa
655 Michigan Avenue Northeast
Washington, DC 20017
(202) 832-1131
www.eathalsa.com
www.yelp.com/biz/h%C3%A4lsa-washington-2