Cool Off With a Guilt-Free Treat at Lovely Yogurt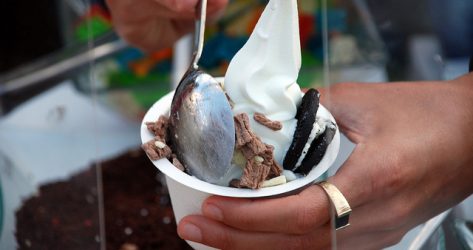 No matter the season, it's always a good time to indulge in some creamy, smooth, flavorful frozen yogurt. Luckily, the weather is getting increasingly warmer, and residents of Washington, D.C. are flocking to the very popular Lovely Yogurt, which serves low-fat frozen yogurt in a very wide selection of flavors.
Lovely Yogurt brings in countless fans who enjoy their various flavors and toppings as a healthy and all-around delicious alternative to regular ice cream. From traditional tart and rich chocolate to more unique flavors that change from day to day, you're sure to find something for everyone.
Lovely Yogurt boasts that its yogurt is a guilt-free alternative to ice cream, and it even offers non-fat, low-fat and dairy-free, varieties. It also offers a variety of nut, fruit, candy, and cereal toppings. If frozen yogurt isn't your thing, you may want to try one of the many smoothies, coffees, and teas at this modern eatery.
Lovely Yogurt
17 U Street Northwest
Washington, DC 20001
(202) 232-4459