Grab a Jumbo Slice in a Lively Setting at Pizza Mart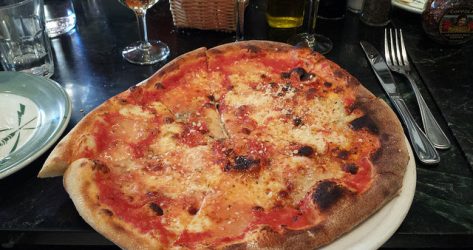 Pizza Mart is the home of its signature "jumbo slice", which is just about the size of a regular pizza pie. Guests travel from all over the area to indulge in this Washington, D.C. establishment's delicious pizza, as well as its lively atmosphere.
Pizza Mart's menu extends beyond traditional pizza pies and jumbo slices of pizza; it also serve fresh salads, overstuffed subs and even Greek delights. Check out the tasty wraps and tender chicken wings to enjoy in the restaurant or at home, or order a traditional Italian pasta dish with linguine, lasagna, and even stuffed shells.
Pizza Mart is open seven days a week. For those who like to stay at home and order-in, Pizza Mart also delivers the same quality experience right to your door.
Pizza Mart
3524 12th Street
Washington, DC 20017
(202) 526-1100