Cool Off All Summer Long in the Outdoor Pools and Splash Pads at Turkey Thickett Playground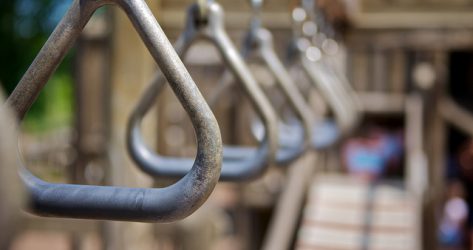 There's a reason that Turkey Thickett Playground has a larger-than-life reputation among DC-area families: this park offers playground and pool facilities for both kids and adults. If you're looking for old-fashioned playground fun, go ahead and bring a basketball to shoot a few hoops, or head over to the playground equipment, which includes everything from kid-sized rock climbing walls to train engine replicas and tube slides.
If the rising summer temperatures mean you'd prefer to cool off in the water, just back your bathing suit before you head over to the park. Kids can have fun on the outdoor splash pad, or you can all dive into the full-sized indoor pool. The pool has open swim times every day, as well as scheduled swimming lessons for kids and water-based exercise sessions for adults. Regulars say the locker rooms are clean and modern, so it's easy to suit up once you arrive.