Save Some Cash With Happy Hour Specials and Affordable Brunch Options at Steel Plate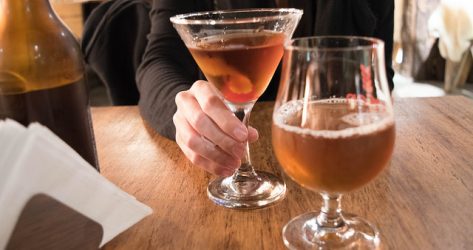 Steel Plate is one of the most dynamic restaurants and cocktail bars in the DC area. It provides guests with delectable dishes and an elegant, welcoming atmosphere. Steel Plate has garnered national attention by offering unique and always fresh menu items, like their Ethiopian wings, duck croquettes, spicy octopus stir-fry, and Wild Boar Crostini.
Along with the mouthwatering lunch and dinner dishes, guests can also enjoy delicious brunch options every weekend. For brunch, Steel Plate offers dishes like huevos rancheros, eggs Benedetto, and pork belly with stewed apples, scrambled eggs, and crispy potatoes,
Steel Plate also has offers exceptional happy hour specials every Monday through Friday from 4:00 p.m. to 7:00 p.m. Most beers range from $4.50 to $5.50, and select red and white wines are just $5. Starting at 5:00 p.m. during every happy hour, Steel Plate even offers exclusive food specials, featuring discounted sandwiches, wings, sides, and more!