Pair Gourmet Cheeses With European Wines at La Jambe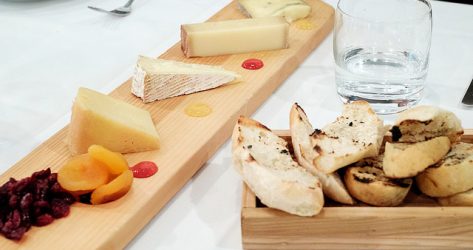 There's not much else in the world that's better than the combination of wine and cheese. If you agree and you're looking for a new spot to enjoy your favorite food and drink pairing, be sure to check out La Jambe in the Shaw neighborhood of the city. Located just a few minutes from Monroe Market Street apartments, La Jambe is a wine and cheese bar that combines the sophistication of Washington D.C. with elegant European culture.
Walking into La Jambe, guests will be greeted by high ceilings and natural light streaming in through the restaurant's front windows. A wall of graffiti art gives a unique but surprising touch to the space. The menu is French-inspired, consisting of meat and cheese selections, plus some heartier salad and sandwich options. Happy hour brings lots of guests into La Jambe, with glasses of wine going for as low as $5.