Check Out Various Art Exhibits at the National Gallery of Art East Building Reopening Celebration on September 30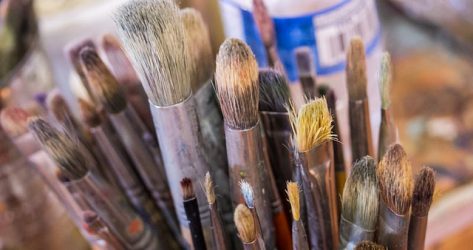 After three years of renovation, the newly reinvented and innovative National Gallery of Art East Building will be hosting a special celebration for their grand opening on Friday, September 30th. The new modern arts wing is opening just as The National Gallery of Art commemorates 75 years of art, architecture and culture.
Three exhibitions will debut, including the famous "In the Tower: Barbara Kruger" presentation, and a natural oasis in the form of a new rooftop sculpture garden which features the famous 14.5 feet high Hahn/Cock rooster sculpture that is currently being loaned to the museum after being featured in Trafalgar Square in London. The iconic sculpture will add a pop of color and a quirky unique touch to the National Mall. The National Gallery of Art is always free to the public, so bring the family or enjoy a night out with friends, celebrating a long and rich history of art and culture.