Test Your Limits or Cheer On the Runners at the Nation's Triathlon on September 11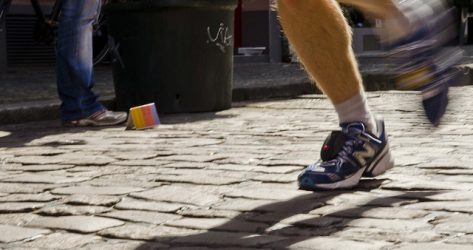 If you like to challenge yourself physically while also benefitting the greater good, you might considering competing in the Nation's Triathlon. The Nation's Triathlon is in its 11th year of raising money for the Leukemia and Lymphoma Society, and it takes place at West Potomac Park. An Olympic-distance triathlon, the course takes athletes through iconic D.C. landmarks as it pushes them to their limits.
This year, the race will take place on Sunday, September 11th and will kick off at 7 a.m. Athletes are required to complete a 10k run, 40k bike ride and 1.5k swim in the Potomac River. At the end of the race, all athletes and spectators are welcomed to the Finish Line Festival, which will include live music and an awards ceremony, plus changing rooms and foods for the athletes.