The Coupe Serves French-American Cuisine and Great Weekend Brunch Libations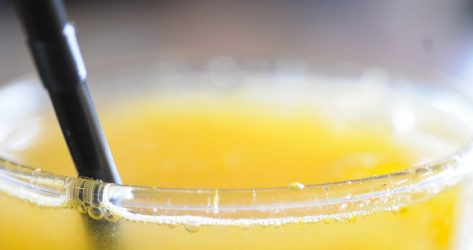 If you like simple French-inspired cuisine, stop into The Coupe in the Columbia Heights neighborhood of Washington D.C. The Coupe is a new restaurant serving French-American food all made from local, organic farms. Located just two miles from Monroe Street Market apartments, The Coupe is a welcome addition to the neighborhood.
Brunch is served all day on weekends, and includes classic options like steak and eggs and a chorizo breakfast burrito. Brunch wouldn't be the same without cocktail specials, so pick up a hibiscus mimosa or bacon bloody Mary after 10 a.m. If you live for that caffeine fix, you'll be happy to know that The Coupe also has some coffee and tea cocktails included in their brunch menu. A classic Irish Coffee or bourbon-spiked Chai latte may pique your interest.
If post-work drinks are more your thing, stop into The Coupe for happy hour specials every Monday through Friday from 5 p.m. to 7 p.m. All drink specials are $5, and there are select half-price appetizers if you work up an appetite.