Enjoy Meat and Vegetarian Dishes With Injera Bread at Letena Ethiopian Restaurant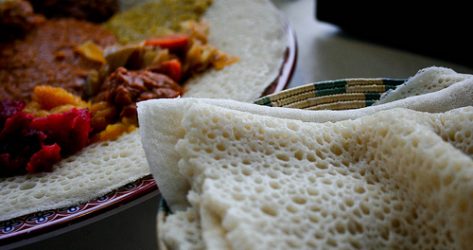 Give Letena Ethiopian Restaurant a chance next time you're looking for a quick, casual meal. This brand new DC restaurant serves authentic Ethiopian fare, and though it's been open barely a month, it's already developing quite a following.
Ethiopian fare is appealing to folks with a wide variety of dietary preferences. The kitchen here offers plenty of traditional meat-centered dishes, while also serving up a variety of hearty vegetarian dishes. If you're new to Ethiopian cuisine, just ask your server for a recommendation or plunge right in with one of the "sampler" meals that allow you to try smaller portions of four to six different dishes. Whatever you choose, you'll eat it with a side of injera, a traditional Ethiopian bread wtih a spongy, tart taste.