Sip an Old-Fashioned Libation in a Speakeasy Setting at The Service Bar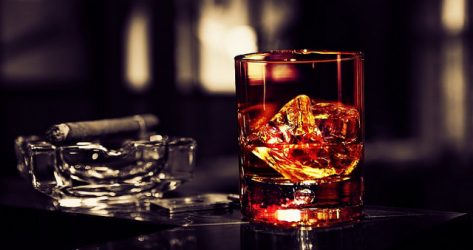 U Street recently welcomed the Service Bar, a hip bar serving up an inventive cocktail menu and fresh bar fare. Home to a diverse crowd and a moody atmosphere reminiscent of a 1920s speakeasy, the Service Bar immediately gained a reputation for being the local spot where you can order a cocktail with fried chicken tenders served in a savory waffle cone.
Guests say the Service Bar makes an unbelievable Tom Collins and an invigorating Mint Julep, and their Pop & Pony has a flavor of its own that's hard to beat. This upscale bar's mellow, cozy setting and seasoned mixologists also make it a popular happy hour zone in the Shaw neighborhood. The Service Bar is small and fills quickly, but for a more exclusive party, small groups of 8 to 10 can reserve the Snug, a private room, and even choose between the Cocktailery or Tom Foolery menus.
The Service Bar creates exquisite liquor-infused concoctions and full-flavored soul food from 5 p.m. to 2 a.m. Sunday through Thursday and 5 p.m. to 3 a.m. Friday and Saturday.