Tacos Are On the Menu and Soccer is On the TV at Dock FC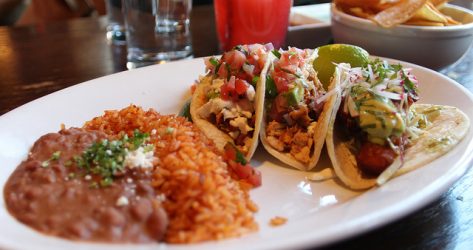 Soccer fans in D.C. quickly made Dock FC their go-to spot upon its grand opening just a few days ago. This grill delivers sports, cocktails, and flavorful bar fare in style, and top it off with incredible, attentive service.
So far, guests are raving about the tacos, which arrive three to a plate, packed inside house-made corn tortillas, and served with chile de arbol salsa and salsa verde for just $9. Patrons seeking standard bar food lean on their cholula chicken wings that come with savory avocado ranch sauce, and pair them with the beers on draft.
Dock FC draws its name from the great powerhouses in international soccer, and its traditional Mexican flavors from adjoining kitchen La Puerta Verde. Although this Mexican soccer joint slings tacos, nachos, and other bar snacks six days a week, Dock FC offers space for private parties, such as soccer viewing parties or group dinners.