Try Gourmet Foods and Fine Wines at Sips & Suppers on January 28th and 29th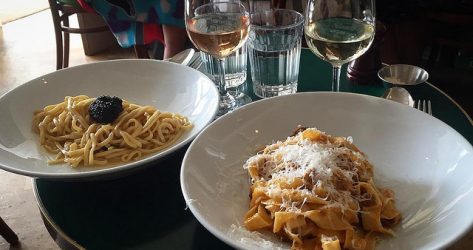 Sips & Suppers is a two-night event bringing together the country's best chefs and mixologists to benefit nonprofits DC Central Kitchen and Martha's Table. Saturday, January 28th is Sips, a cocktail reception at Newseum in which chefs will offer their signature dishes and craft cocktails, along with event founders and hosts Joan Nathan and Alice Waters speaking about the sustainable solutions to poverty. VIP tickets are $250 and general admission is $150. VIP ticket holders will get exclusive entrance to the VIP lounge along with a new cookbook from a participating chef who will be available to sign it. VIP guests can enter at 6:30 p.m. and general admission is at 7:30 p.m.
Suppers, which is held on Sunday, January 29th at 6 p.m., will consist of renowned chefs working in pairs to host small dinners in over 35 homes throughout the DC metro area. Guests will get to watch and chat with the chefs as their meal is prepared and will also be able to participate in discussions about homelessness in our nation's capital. Each dinner is intimate with only about 20 seats available and tickets are $600 for the evening.