The Select (The Sun Also Rises) at Shakespeare Theatre Company: February 18th – April 2nd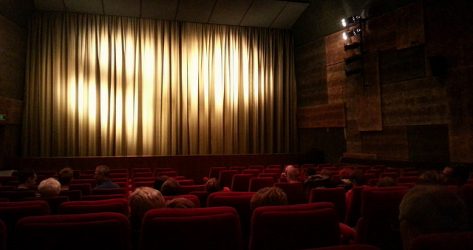 If you're a fan of theatre and classic novels and always up to try something new, buy tickets for The Select (The Sun Also Rises) at Washington D.C.'s Shakespeare Theatre Company at Lansburgh Theatre. The theatre is just a quick drive from Monroe Street Market apartments in downtown Washington D.C.
The Select (The Sun Also Rises) is not your average homage to classic literature. Initially produced by the Elevator Repair Service theatre ensemble in New York city, the adaptation of the famous novel mixes elements of musical theatre and other art forms to provide a truly unique take on the classic story. The play is the third in a trilogy of literary adaptations by Elevator Repair Service. If you love the novel, give this updated version a shot!
There are performances nearly every day through the beginning of April, and tickets range in price from $59 to $118.