Donald Sultan's "The Disaster Paintings" Come to the Smithsonian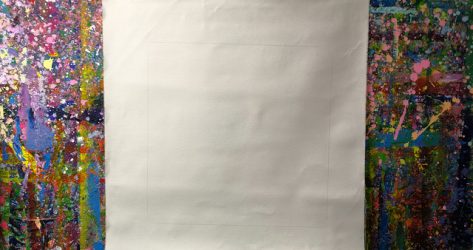 Most people would consider modern man-made structures indestructible, but even marvels of contemporary engineering are susceptible to catastrophe. That's a theme that artist Donald Sultan explores in his exhibit, the Disaster Paintings. It's on display at the Smithsonian American Art Museum in the Renwick Gallery until September 4th.
Donald Sultan began to delve into the concept of modern buildings succumbing to tragedies in the '80s. He scoured the newspapers searching for actual photos of buildings that had burned to the ground, been demolished by accidents, or simply crumbled under the weight of passing time. He actually enlisted industrial substances to create the works of art, such as tar and tiles, which really distinguishes this collection from anything else created at the time.