Feast on Fried Chicken at Choong Man Chicken, a New Addition to the DC Dining Scene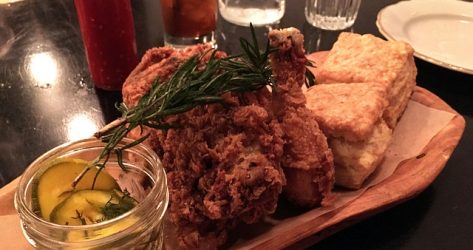 When it comes to wings, Choong Man Chicken is lightyears ahead of its time. It forgoes simple buffalo or barbecue sauces in favor of mouthwatering combinations of spices and seasonings, resulting in indulgent fried chicken dishes that are already earning rave reviews.
If you're a newbie, start slow with a 10-piece plate of fried chicken, garlic soy sauce chicken, or garlic spicy chicken. Those who are ready to really dive into the menu should order a Snow Onion dish instead. These massive entrees start with a foundation of fried chicken, which is topped with sliced onions and a house-made dressing. The How Snow Onion adds some heat to the equation, whereas the Curry Snow Onion features curry sauce instead. Choong Man Chicken also boasts a menu of seafood that includes everything from fresh crab legs to shrimp-stuffed crab cakes.