Ruta Del Vino is a Wine Bar With Latin Flavor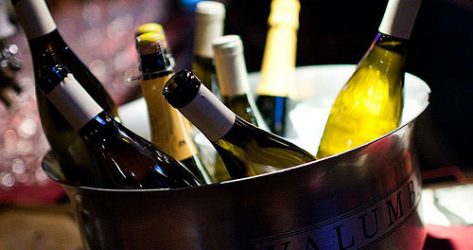 Situated on Upshur Street in DC's Petworth neighborhood, Ruta Del Vino is a Latin American wine bar and restaurant specializing in the cuisine of Mexico, Peru, Argentina, Uruguay, and Brazil. It features roughly 18 wines by the glass and 10 wines from the bottle, all from Latin America.
Check out their Sunday brunch from 11 a.m. to 2:30 p.m. for classic breakfast dishes with a creative twist. Try the Breakfast Torta consisting of house-made chorizo and scrambled eggs topped with refried beans, avocado, queso fresco, red onion, and a side of papas fritas. Their regular dinner menu also offers a collection of ceviche, empanadas, and grilled meat dishes.
Yelpers love Ruta Del Vino's affordable happy hour, which serves up a $5 Cocktail of the Day along with discounted wine by the glass and appetizers. Enjoy masa fries, fish tacos, oysters, and smoke octopus while sitting at their rustic, wooden bar.
Visit Ruta Del Vino Monday through Thursday 5 p.m. to 10 p.m. and Friday and Saturday 5 p.m. to 11 p.m.