Third Thursdays on the Arts Walk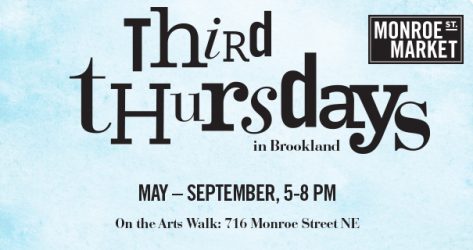 Looking for an early start to your weekend? Join us on Thursday, August 17th from 5-8pm on the Arts Walk at Monroe Street Market.
This month's Third Thursday event will feature a volunteer day benefiting Only Make Believe, live New Orleans style jazz-rock music from The Ramparts, open artist studios with pop-up in studio events and craft stations for the kids. Enjoy local food offerings from Brookland Pint, Fox Loves Taco and pop up vendor Westray's Finest Ice Cream while dining on the Art's Walk.
Even though the sun might be hiding on Thursday evening, Third Thursdays in Brookland are sure to brighten your day!