Union Drinkery: Seasonal Cocktails and Hyper-Local Food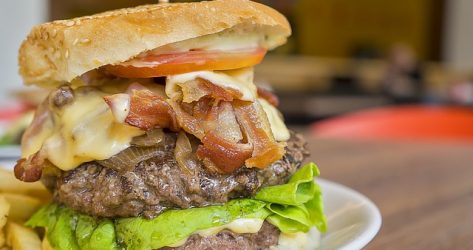 You never know exactly what will be on the cocktail menu at Union Drinkery. Its mixologists switch up the drink list all the time, offering new concoctions to reflect the seasons, but you can always expect a blend of both classic and creative drinks. Try out the 3216 (Union Drinkery's street number). It features Redemption Rye, St. Germain, Dolin blanc, lemon, and ginger beer.
Cocktails like these are on special during happy hour, held Monday through Saturday from 5 to 8 p.m. Some days also promise additional specials, like the $12 wings, beer, and shot combo on Mondays or the half-price bottles of wine on Wednesdays. And although the bar itself only serves a small menu of snacks, you're always welcome to order locally sourced food from Sundevich or Small Fry next door—hence the half-price burgers on Union Drinkery's specials list on Wednesdays.