Tacos and Coffee Make the Perfect Pair at Fox Loves Taco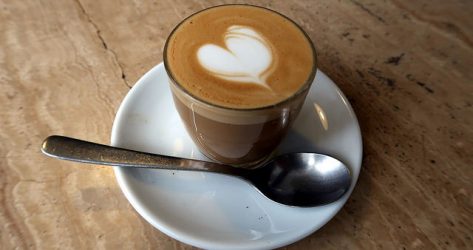 Fox Loves Taco transforms a corner of a DC bike shop into a colorful space where eaters can enjoy a very specific pairing: coffee and breakfast tacos. Although this combination doesn't allow for a huge menu, the folks behind the counter are experts at crafting artisan cups of coffee and equally gourmet tacos.
You can't go wrong with a classic migas taco, stuffed with scrambled eggs with sofrito, tortilla chips, Tillamook cheddar, radish, cilantro, and hominy. For something with a bit more spice, try the Street Fighter taco with pulled pork and red mole sauce, jalapenos, and radish. The Power-Up, meanwhile, is packed with fresh veggies in the form of mushrooms, brussels sprouts, and sweet potatoes, plus carrot-jalapeno slaw, queso fresco, and vin cotta. Whichever taco you choose, pair it with a carefully brewed cup of coffee or a seasonally inspired agua fresca.