Learn How to Craft the Perfect Cup of Coffee at the DC Home Brew Class on December 2nd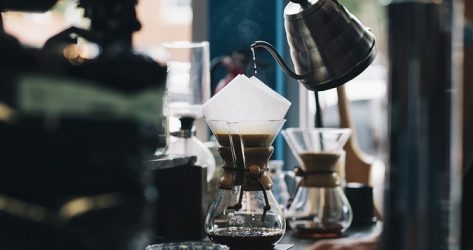 If the typical drip coffee maker just doesn't make java that's up to your standards, the experts at the Counter Culture Coffee Training Center in DC can help you step up your game. Come to the DC Home Brew class on Saturday, December 2nd to learn all about brewing the perfect cup at home, no barista needed.
From 10 a.m. to 12 p.m., one of the seasoned coffee brewers at the training center will help pupils perfect the art of the pour-over. Not only will they demonstrate the process, they'll also offer you the opportunity to try the techniques for yourself. You'll also be able to taste different types of coffee and discover which type makes your taste buds sing. Everyone will leave class with a digital scale, a must-have for any serious coffee brewer, and you have the option to order the other equipment you need to craft a pour-over at home for an additional fee. Standard tickets, including the scale, are $75.