Do Brunch at the Newly Opened Flip It LJ Diner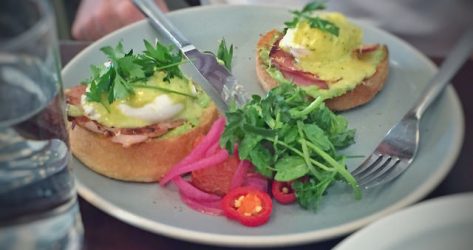 Two over-medium eggs smothered with freshly made salsa, black beans, plantains, and sour cream, plus a pair of handcrafted tortillas. These are the huevos rancheros, one of the signature breakfast dishes that delight eaters at Flip It LJ Diner. Since it debuted five weeks ago, local customers have started to catch on that this could be one of the best spots in Columbia Heights for brunch.
Other egg-centric dishes include a lineup of gourmet omelets, including one stuffed with shrimp and feta cheese and another packed with steak, veggies, and provolone cheese. Looking for something sweeter? Sink your teeth into a fluffy chocolate chip pancake, an airy waffle, or a piece of golden-brown French toast. Flip It also dishes out lunch and dinner options that run the gamut from tacos and fajitas to seafood and steak.