Cozy Up With a Latte at Coffy Cafe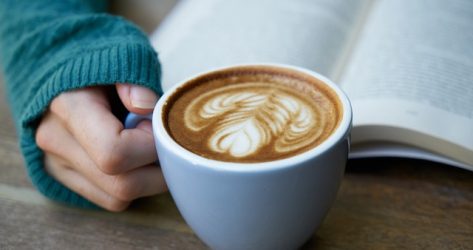 A combined love for food and java drives the owner of Coffy Cafe. The menu of fresh food and hot drinks perfectly complements a warm and vibrant space. Vintage movie posters hang on the walls, mismatched couches provide comfort and color, and futuristic light fixtures create an inviting glow.
Grab a seat in the cozy space and savor a sip and a bite. Dig into one of the Super Crepes, like the Coffy Super Fruits. It's stuffed with Nutella, strawberries, bananas, and blueberries, and embellished with whipped cream and a chocolaty drizzle. Pair it with a cup of coffee or a frothy macchiato. If you want something more substantial, try one of the eclectic paninis, sandwiches, or entree salads. The banh mi panini comes stuffed with grilled chicken, cucumbers, coleslaw, cilantro, mustard, and sesame-chili oil.