Brookland's Finest: A Busting Brunch Spot in DC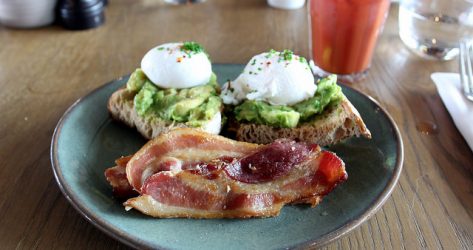 The chef at Brookland's Finest serves up seasonally inspired dishes all year long, and not just at dinner. The weekend brunch also showcases these fresh ingredients every Saturday and Sunday from 10 a.m. to 3 p.m. So when you want to mix up your typical brunch routine, head to this local hotspot.
For a lighter meal, try the brunch "salad," loaded with house-made granola, tomatoes, and a sweet basil vinaigrette. The house granola also stars in a Greek yogurt parfait layered with fresh slices of fruit. When you're craving a hearty, savory meal, order the Finest Breakfast Burger. The chef tops its Angus beef patty with fried pickles, Tillamook cheddar, applewood-smoked bacon, a fried egg, and bloody mary-infused mayo, plus a few crispy tempura onion rings. Brookland's Finest offers more traditional dishes, too like the seasonal waffle and the biscuits and gravy.