Don't Miss Smithsonian Solstice Saturday, Part of the By The People Fest From June 21st to 24th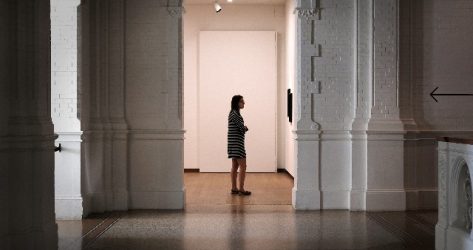 The Smithsonian collection of museums in Washington, DC celebrates the arrival of summer each year with a big blowout at its campuses across the city called the Smithsonian Solstice. This year, the one-day event returns on June 23rd as part of the larger By the People Festival from June 21st to 24th. The fest includes a long list of special performances, art installations, and other entertaining and educational programs at Smithsonian museums and other cultural venues.
Head to the Air and Space Museum's Udvar-Hazy Center on Saturday to watch a free show in the planetarium and test out its solar telescopes, which allow you to safely stare into the sun. It will also screen Wall-E outside for free at 9 p.m. Check out a new installation, "Yoko Ono's Wish Tree for Washington DC," at the Hirshhorn Museum and Sculpture Garden, which will also host a free gelato tasting the morning of the 23rd. Explore other participating venues like the American Indian Museum, the Anacostia Community Museum, and the Arthur M. Sackler Gallery to see the special installations and participate in the events.