Where to Watch 4th of July Fireworks in DC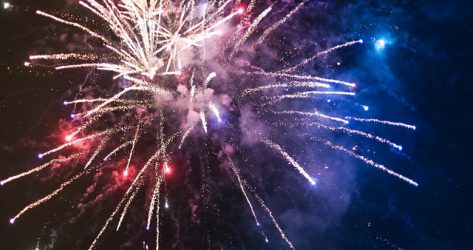 If you're lucky enough to be in DC to celebrate the 4th of July, there are so many spots to see the impressive fireworks display and celebrate America's Independence. Whether you find a great spot on the National Mall or are able to get out onto the water, you won't miss a second of the action. Check out the full list of prime spots, including which rooftop bars have panoramic views or how you can rent a bike and watch from the Mount Vernon Trail.
The National Mall. Feel like a part of it all when you watch the fireworks at the closest, most popular spot in the city.
Lady Bird Johnson Park. This park on an island in the Potomac River is a perfectly relaxing, scenic place to watch the fireworks.
The US Air Force Memorial grounds. Head across the Potomac River to catch the fireworks at this memorial next to Arlington National Cemetery.
A Fireworks Cruise. Check out Potomac Riverboat Company, Entertainment Cruises, or Embark to set sail and watch the fireworks from the water.
A rooftop bar. Hit a bar like POV Rooftop Lounge and Terrace at the W Hotel or the Sky Bar at the Beacon Hotel to party it up this 4th of July.
Mount Vernon Trail. Looking for a more secluded place to watch the fireworks? Rent a bike or hit the trail on foot to find a great vantage point.