Check Out Up-and-Coming Artists at Wohlfarth Galleries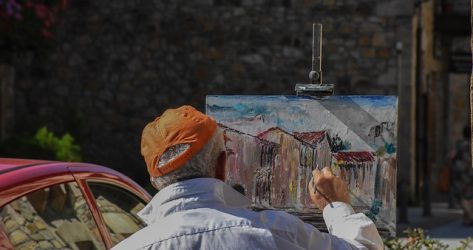 Lavinia Wohlfarth, AKA "Vinnie," spent nearly two decades making a name for herself as a restaurateur before taking a sharp turn in her career. In 1987, she decided to open her own art gallery. And so the first installment of Wohlfarth Galleries was born in Washington, DC. It was followed shortly by a second outpost in Massachusetts, and both galleries continue to flourish.
Head to the Wohlfarth Galleries location near you to explore the art currently on display. The exhibits change on a regular basis in order to feature new up-and-coming artists from around the area, so you can always expect to see something new when you stop in. Wohlfarth Galleries also hosts opening receptions for new exhibits, so keep an eye out for upcoming events if you want to be part of the fanfare.