See the "Bound to Amaze" Exhibit at the National Museum of Women in the Arts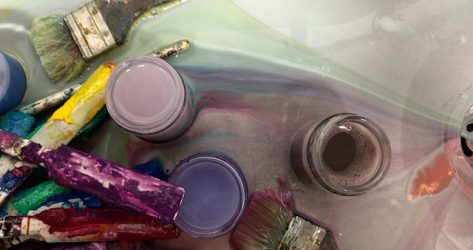 The National Museum of Women in the Arts is playing host to a new exhibit that pays homage to both book lovers and artists themselves. The exhibit is called "Bound to Amaze: Inside a Book-Collecting Career" and it showcases nearly 1,000 acquisitions made by Krystyna Wasserman, the museum's former curator, during a career that spanned many decades.
Each piece is a book, but none of them resemble the books most people are accustomed to reading. For example, one book has bright green pages, printed like lettuce leaves, which fold out in a rosette pattern to visually mimic fresh salad in a bowl. Another book's tiny, round pages fan out from the center of a pomegranate rind, and are printed from edge to edge with musical notations running every which way. As you peruse the exhibit, youíll begin to realize the depth of Wassermanís relationship with the many artists whose work she collected. Visit the website to purchase your tickets online.