Treat Yourself to an Aged Steak at St. Anselm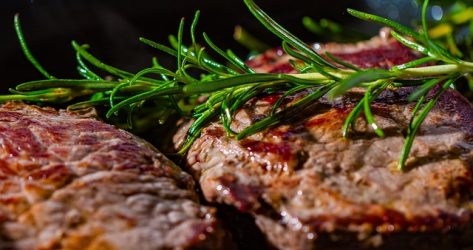 St. Anselm, which just opened about two months ago in the Union Market neighborhood, is an American tavern specializing in grilled meats and fresh ingredients simply cooked. While steak is a specialty, Chef Marjorie Meek-Bradley's creativity doesn't stop there — delicious food, eclectic wines, and classic cocktails set the tone for a great experience. Try favorite dishes like the Lamb Tartare with pickled currants and grilled flatbread, or the Pork Porterhouse with apricot chutney. Sides include unique takes on traditional steakhouse fare; pair your protein with pan-fried mashed potatoes, cauliflower with tahini and puffed amaranth, or creamy kale.
The restaurant features a 120-seat dining room, 13-seat chef's counter, a 19-seat U-shaped bar, and an 18-seat patio. The space has a vintage 1880s feel to it with warm wood paneling, ornate chandeliers, and intricately patterned rugs. St. Anselm is open daily for dinner at 5 p.m. and also serves a weekend brunch starting at 10 a.m.