Try the Modern Plant-Based Fare at Chaia Tacos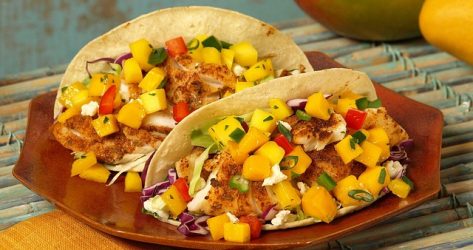 Even though Chaia Tacos has only been in business for a few weeks, the slick, modern taqueria is already creating some buzz. It could be because the space itself is beautiful, awash in bright white tones and replete with natural materials. However, the all-vegetarian menu of gourmet tacos might be even more impressive than the decor.
Take, for example, the braised mushroom taco. It combines the complex flavors of feta cheese, roasted tomato habanero salsa, and marinated mushrooms with a sprinkle of cilantro. The citrus-roasted beet tacos feature ricotta salata, cilantro-lime yogurt, and fresh jalapenos. The creamy kale and potato tacos teem with pepper jack cheese, poblano crema, tomatillo salsa, and pickled red onions. To complement the tacos, the staff pours everything from kombucha to local cider—just a couple of the beverages on tap at Chaia Tacos.