Love a Good Cocktail? Check Out One Eight Distilling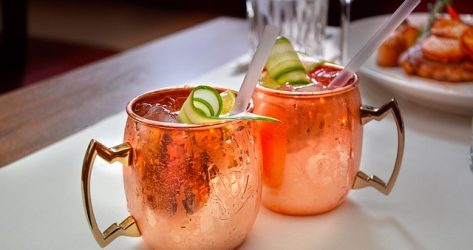 Chances are you've enjoyed the fine spirits created at One Eight Distilling, either in an expertly mixed drink at your favorite bar, or because you're already a fan of the DC-run establishment. Get a look behind the scenes at One Eight Distilling's tasting room and facility tours, and see how your libation of choice goes from barrel to glass. 
The tasting room is open Friday through Sunday for cocktails and flights of their spirits, which include Ivy City Gin, Rock Creek Whiskey, and the new Untitled collection of experimental blends. Tours take place on Saturday and Sunday, and provide a glimpse of the facility, 3 spirit samples, and discounts on a bottle to take home. Food vendors are often on hand, and you are also permitted to bring specialty food or snacks along for the tour. To book your tour, just choose from a time slot listed on their website. While you're there, read up on One Eight Distilling's fine spirits, and find where you can find their products in a bar or restaurant near you.