Find Food Inspired by Morocco at Marrakech Restaurant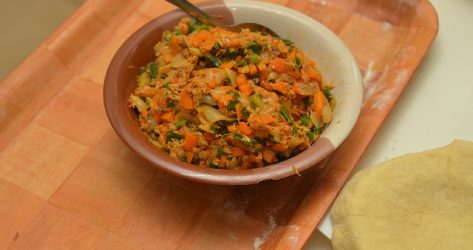 One of Petworth's newest restaurants is also one of its most popular. Marrakech, the new Moroccan eatery just south of the Metro station on Georgia Avenue, opened its doors a few weeks ago, but is already busy every night of the week. Its Moroccan menu reflects the history of culinary exchange between Europe, Africa, and the Middle East, and Marrakech's experienced kitchen staff serves up both traditional and innovative dishes.
 This blend means you'll find everything from spiced lamb merguez, to grilled chicken over apricot-studded couscous, to salmon caprese salads. Yelp reviewers recommend that if it's your first visit, you might consider ordering the family-style meal with salad, lamb with prunes, chicken tagine, and house-made baklava for dessert. Happy hour specials include $7 signature cocktails (try the Marrakech rum, grapefruit, and soda) and $5 shareable bar snacks like traditional hummus and pita. Belly dancers perform live in the dining room on Thursday, Friday, and Saturday nights.