Wrap Up the National Cherry Blossom Festival at the Parade on April 13th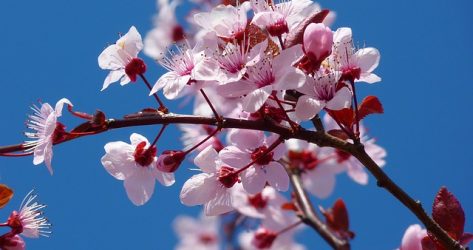 The National Cherry Blossom Festival has already been underway for weeks, showcasing a series of events all across the city. In fact, it's drawing to a close on April 14th — but not before the National Cherry Blossom Festival Parade. On Saturday, April 13th, this major event will help cap off weeks of revelry in D.C.
Join other parade-goers along the Constitution Ave route, between 9th and 15th streets, for some free views of the parade, or buy a ticket ($20+) for more comfortable grandstand seating. The parade kicks off at 10 a.m., led by Grand Marshal Anthony Anderson of ABC's black-ish. Other familiar faces in the parade lineup include Motown star Freda Payne, The Voice contestant Rayshun LaMarr, and American Idol competitor Michael Woodward. They're sprinkled in between flashy floats, big balloons, and performance groups.