Stellina Pizzeria Serves Authentic Italian Fare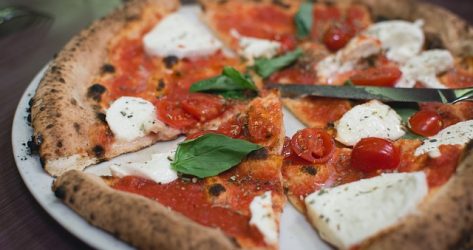 Stellina Pizzeria is the brainchild of two Italian immigrants, Antonia Matarazzo and Matteo Venini, who have been friends since childhood. For years, they dreamed of opening up a casual pizzeria that serves neo-Neapolitan pies with creative toppings that speak to the modern American palate. 
Now they've done so, and the early reviews are looking good. The classic margherita pie is a big hit, as is the prosciutto and mushroom pie, while the pasta dishes are served perfectly al dente. Regulars especially recommend the house-made paccheri with slow-simmered ragu. The space itself is modern and airy, with bright red and white tiles lining the open kitchen, and large-format pop art hanging on the walls. Insider tip: make the most of the menu by ordering dishes from multiple sections and sharing it all family-style.